We're dedicated to ensuring seniors live their best life.
Cleveland House is an assisted living community located in Shelby, NC. Our staff is dedicated to providing a safe, warm, engaging environment where every resident can live fully and comfortably – with health and personal care tailored to their unique needs. It's all part of our mission to help every resident live their best life.
Click on any of the below resources to learn more.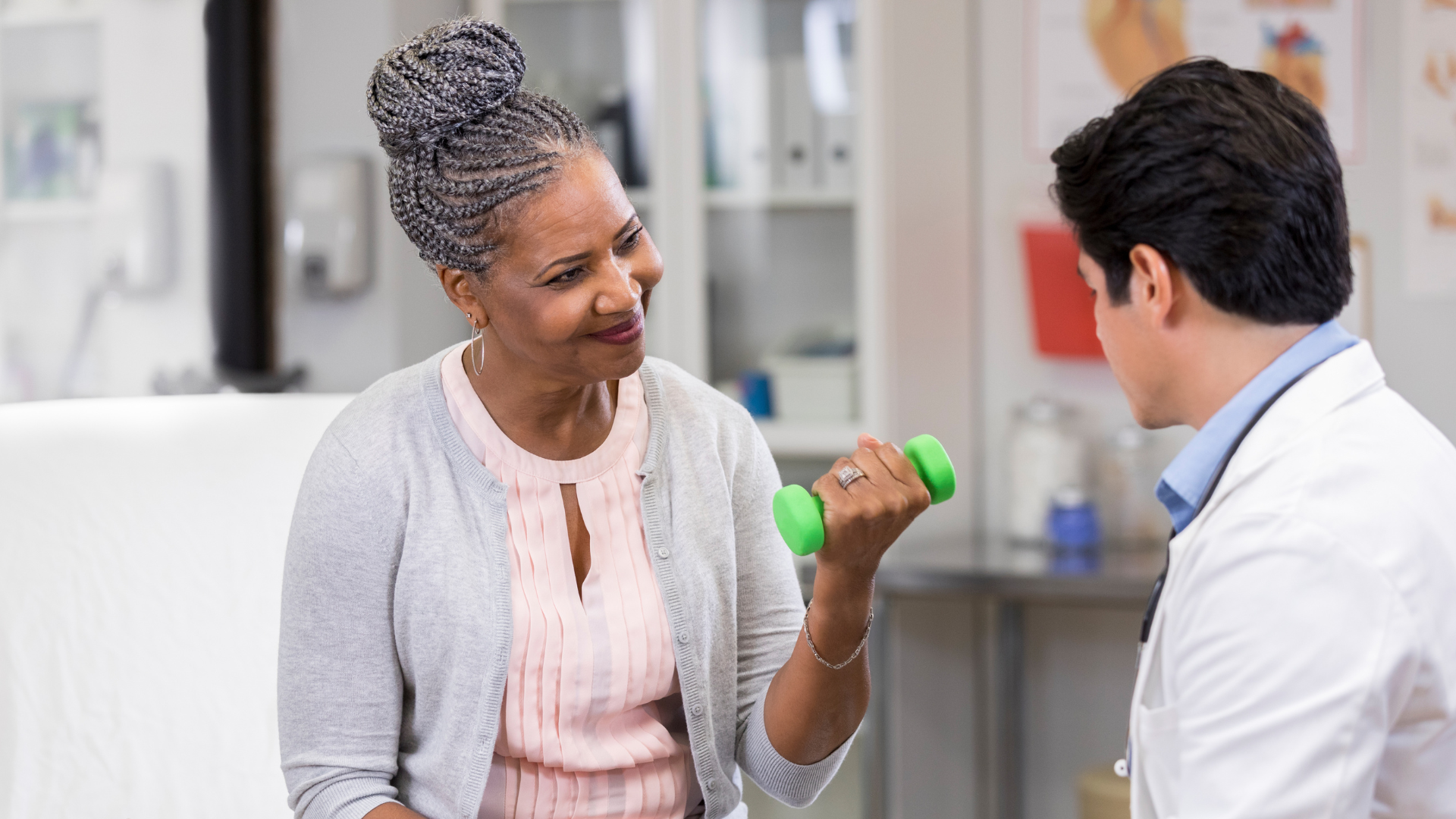 Discover the vital role of non-pharmacological approaches in managing chronic pain among seniors. Learn about the benefits of physical therapy, rehabilitation, and a holistic approach to improving their well-being and independence.
Read More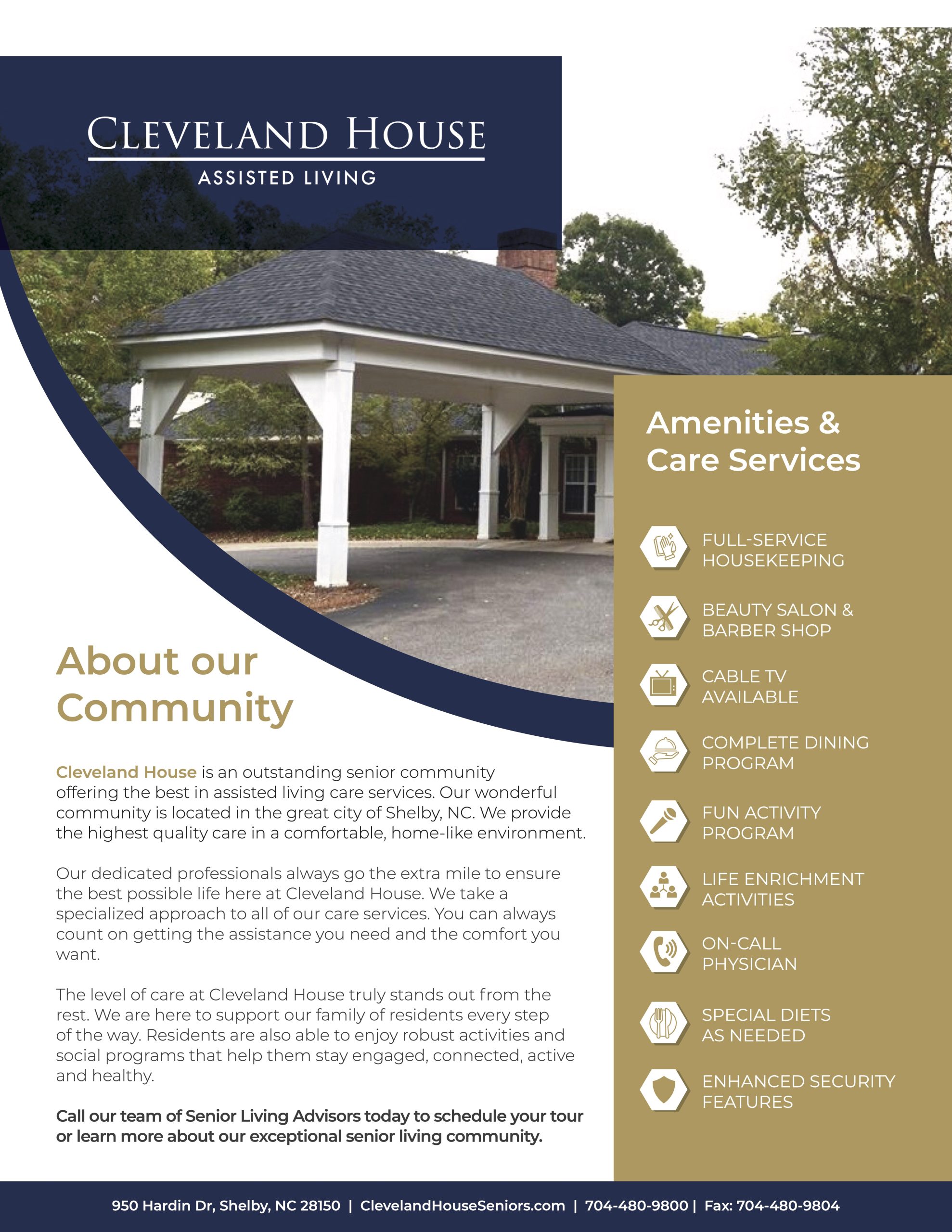 We're so glad you're interested in our community! Please enjoy our PDF, which is full of useful information regarding our community and all the incredible things we offer.